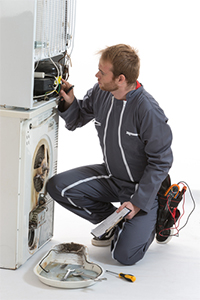 One of the most common appliance services that people get is a washer and dryer repair service. Due to the almost daily use, there is a great chance that some problems will arise with its continuous operation.
Whenever people encounter these problems, they opt to get this kind of service as they find it as a cost-efficient option than choosing to replace their appliance immediately. If you are in search for quality washer and dryer repair service, you came to the right place! World Appliance Repair & Technology delivers quality service around Miami-Dade and Broward Areas. We can fit any appliance at affordable prices and within your budget.
There is nothing better than getting a quality job from our technicians who will find the main cause of the problem and detect others not visible to the eye. They will inspect the machine thoroughly to ensure that they can repair the problem and prevent it from happening again.
Benefits of Fixing Appliances
When you choose to have your appliances repaired, you are assured that you can get the service that you need without worrying to have the same problem after weeks or days. Also, is a much affordable option than
purchasing another machine.

Get your machine working like new again! Our technicians can handle any appliances no matter the brand and year of make. They are certified and highly qualified to give you the service you have been waiting for.
World Appliance Repair & technology
Our company is a reliable washer and dryer repair company with hundreds of satisfied customers that can speak on our behalf of how satisfied they are with our services. We are professionals and very accurate at detecting appliance problems. If you are in need of a washer and dryer repair service.